Candor's Sara Knochel named Powerful Woman in Fintech
Progress in Lending Association announces 2023 Most Powerful Women in Fintech
June 9, 2023
In today's hyper-connected world, organizations must constantly evolve to offer quick, convenient, and reliable service. The financial services industry is no exception. The rise of Innovative FinTech is a perfect example of how this new reality is reshaping the way we think. And women are playing a pivotal role. These women are not just influencers, they are leading the way. As such for the fifth year, PROGRESS in Lending is honoring The Most Powerful Women in FinTech today.
SARA KNOCHEL
CEO Of Data & Analytics
Candor Technology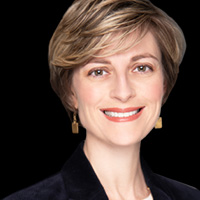 For data scientist Sara Knochel, the thing about data analytics is that to apply it successfully, you have to understand the business you're in. And so Knochel has made a career applying her skills to all things mortgage, topping it off with an MBA to refine her business acumen. Now, in her role as CEO of Data & Analytics at Candor Technology, Knochel is guiding a team that is at the forefront of tech development in the mortgage space with the development of the company's Loan Engineering System and its underlying CogniTech Expert System Technology, which earned a U.S. patent last year.
Using cutting-edge AI technology, CogniTech thinks through issues and resolves them in real-time, just like a seasoned underwriter would. It makes Candor's underwriting engine dynamically adaptive to underwrite loans, manage risk and contain costs – and it's completely revolutionary. CogniTech's success is groundbreaking, promising to change the face of mortgage lending by automating the costliest and most time-consuming portion of origination: how underwriters conduct credit & information risk assessment. Thanks to Knochel's expertise, the results have been extraordinary, with clients reporting significant improvements to cycle times and pull through rates.
In fact, after five months, Candor's clients report an average of 18.7-day reduction in cycle time and a pull-through increase of 14.6%. That means for every 100 loans manufactured, Candor clients are closing, funding, and selling 14.6 additional loans for ~$4M in volume. Clients also report a decline in underwriter touches from 2.7 per loan to 1.0 with no erosion in quality. Knochel's lead on the continued development of CogniTech has been instrumental to its success, as her knowledge of mortgage underwriting combined with her specialty in data science enables her to understand exactly what the system needs to do to make a difference, not just for lenders, but for the state of innovation in mortgage tech.
While in the last few years there has been a real focus on digitizing and automating the mortgage, this focus has been constrained by working within the existing siloed and linear mortgage-making process. Knochel believes the industry will struggle to see the benefits of digitization and automation as long as it adheres to the existing linear process. The most beneficial technologies, she says, will disrupt and collapse the existing business processes rather than simply make the existing processes move faster. And that is exactly what she aims to do.
Inspired by the power of AI, Knochel continually looks for ways to refine Candor's platform to produce critical, granular data that has the power to rethink the loan-making process. She believes that through the use of smart technology, lenders can attain greater visibility that will enable them to only to solve problems within their business, but to address larger issues impeding access to homeownership. Particularly, Knochel aims to use Candor's data, which stands out for its unprecedented granularity, to examine the larger issue of bias in home lending. The industry lacks sufficient data to understand conclusively where bias is coming from, Knochel says, and how to solve it.
Armed with Candor's extensive data sets and the tools to analyze it effectively, Knochel is aiming to shed light on the issue. She recalls an "eye-opening" experience when she realized that Candor was producing results for clients that have meaning beyond their own bottom lines, and it's been her passion ever since to use this data to push for change. Candor's platform not only offers an economic benefit to its lender clients by increasing quality, speed and cost, Knochel says, but it can ensure they are upholding their duty to fair lending. "This data is not being captured elsewhere in the industry," Knochel says. "We are deepening our value proposition."
---
Candor Technology Contact
Jacob Gaffney
Gaffney Austin LLC
817-471-7627